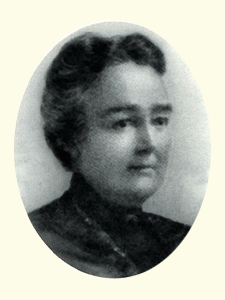 In 1888, Marie Kirkland, Council Bluffs, Iowa, placed an ad in her local newspaper with the hopes of forming a "social" or women's club. Eight women responded and formed a group that, in under a decade, would become one of the first and largest women-led life insurers in the United States.
Royal Neighbors was not only one of the first to recognize that a woman's life was worthy of life insurance protection, but we were founded with a mission to support them – and their communities – through grassroots volunteerism and philanthropy. These pioneering women not only wanted to socialize, they wanted to mobilize!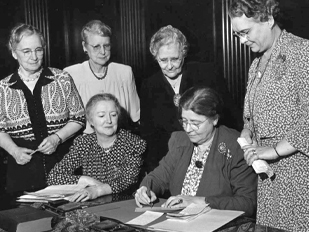 As a Society, we have made many contributions over the years, including helping victims of the Great San Francisco Earthquake of 1906, backing the women's suffrage movement, supporting members hit by the crisis of the Great Depression, endorsing the purchase of $13 million worth of War Bonds, and donating tens of thousands of dollars to the American Red Cross during both World Wars. Into the later 20th and early 21st centuries, Royal Neighbors continued to expand its philanthropic efforts through programs like Fraternal Scholarship, Nation of NeighborsSM, and the Difference Maker Fund.
But perhaps nothing demonstrates our neighbor-helping-neighbor legacy more clearly than the members involved in our more than 200 chapters across the nation. While our chapters have continued to evolve with the times, they remain dedicated to caring for their families, their neighbors, and their communities. In 2019, members generated more than 275,000 volunteer hours supporting the causes and institutions they felt were most important to the places where they live and work. What a way to celebrate an Anniversary!
While we may fulfill our mission differently in the future to meet the demands of changing needs, we will remain vigilant in our efforts to protect the values and principles on which the organization was founded.