Although Nation of Neighbors has evolved and grown through the years, the premise of the program has stayed the same; it's about empowering women. Each year, we accept nominations from beneficial members who have been inspired by extraordinary women doing extra-ordinary things in their communities. Our signature philanthropy program provides financial assistance in the form of grants to these outstanding women who have plans to start or expand a business or organization that helps women and girls.
Each of this year's 10 recipients will receive $10,000 to further their positive impact on children and families, the hungry and homeless, cancer patients and caregivers, veterans, victims of human trafficking, and many others.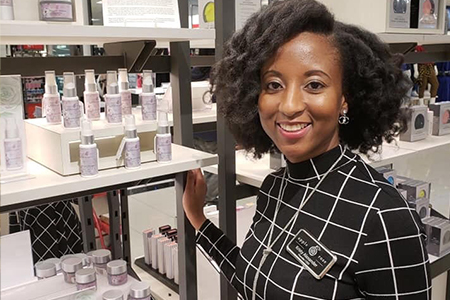 1. Kristy Alexander, Jacksonville, Florida, will grow Apple Rose Beauty, a business focused on hiring female human trafficking survivors to manufacture, package, and fulfill organic skincare products.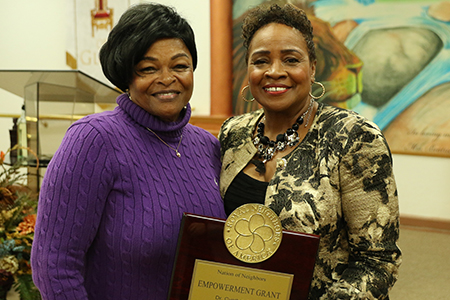 2. Dr. Cynthia Chess, Mountain House, California, will double the number of households she serves, bringing food directly to the homebound in her community through Victory Over Individual Challenges (VOIC).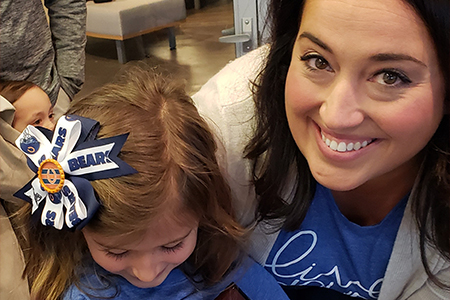 3. Amanda Clark, Westfield, Indiana, will expand the reach of her Cocktails & Chemo Foundation, which benefits a community of caregivers through social support groups, care cards, and special events.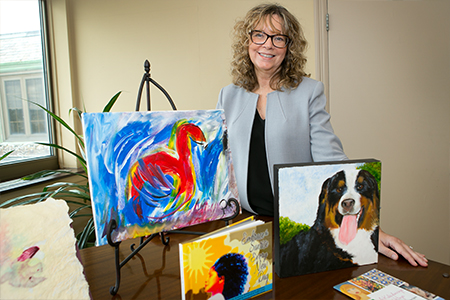 4. Pamela Crouch, Moline, Illinois, will bring hope and joy into the lives of more cancer patients, survivors, and families through her art therapy organization, Living Proof Exhibit.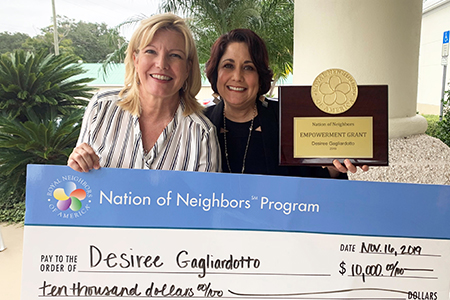 5. Desiree Gagliardotto, Palm Harbor, Florida, will establish additional donation locations for Little Llamas Ministry, which provides new and gently-used infant clothing to disadvantaged women and their families.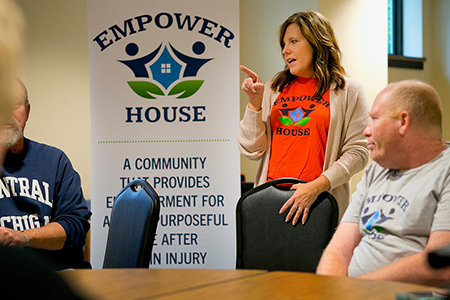 6. Missey Heinrichs, Davenport, Iowa, will purchase a "forever home" for her group, Empower House, which offers programs and activities for brain injury survivors.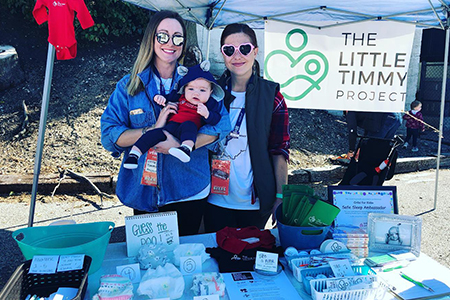 7. Katie Kirkhoff and Steffany Stoeffler, Indianapolis, Indiana, co-founders of The Little Timmy Project, will launch The Little Mom Stop, a mobile unit that will bring classes, resources, and health services to new and expecting mothers in maternal care deserts.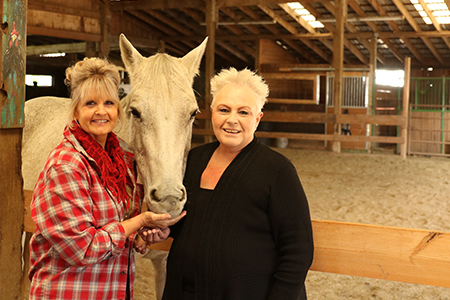 8. Robin Nelson and Kristine Eikenbary, Battle Ground, Washington, co-founders of Grace Therapeutic Horse Program, will launch a new program to help childhood abuse victims gain confidence and self-esteem.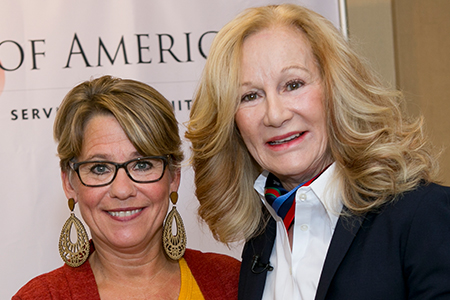 9. Lola Rahn, Atkinson, Illinois, whose family founded Foster Hope, will provide expanded services and scholarships for those aging out of foster care.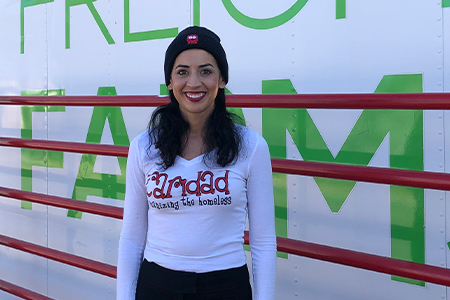 10. Merideth Spriggs, Las Vegas, Nevada, aims to train homeless veterans how to grow and sell produce to local restaurants through her charity, Caridad Gardens.
Read their stories at: royalneighbors.org/NON.